GREAT NEWS!!  It's always lovely that so many people who come to me have been referred by past customers  and i'm often asked if I have any kind of referral or loyalty system in place for those who recommend me to family and friends. The great news is that as of now, I do!!  I've tried to make the system as easy for you as possible, and there's some great little bonuses for everyone involved. Here's how it works!
-1-  I'll provide you with some 'gift cards' which you can pass onto anyone you think may be interested.
-2-  The 'gift cards' entitle your friends to a FREE session, including a FREE 10×8″ mounted art print & matching digital file too!
-3- For each friend you refer, YOU will receive a £20 studio credit. You can use these towards product orders or your next session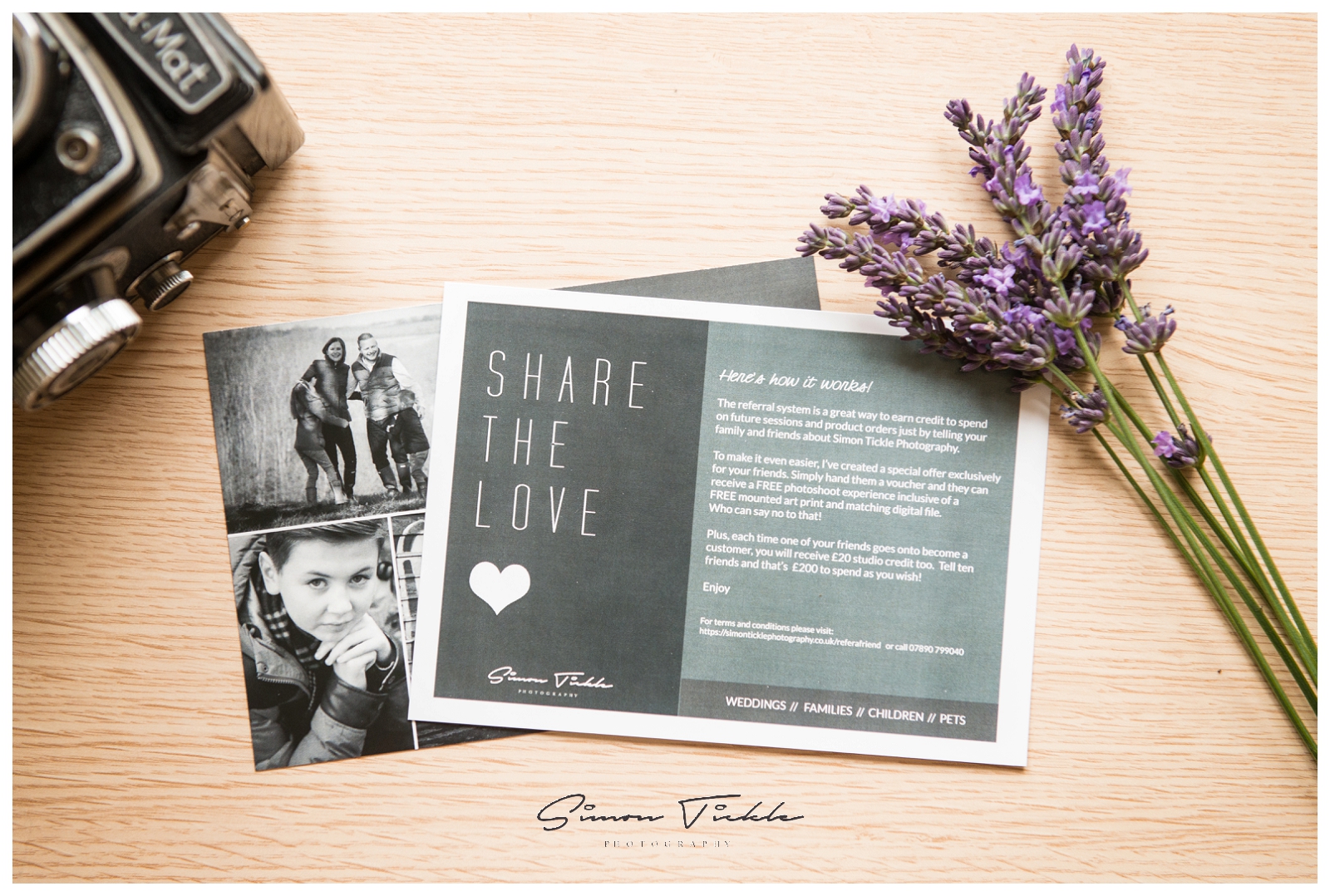 That's it. Nice and simple. Refer ten friends and that's £200 for you to spend as you wish!
As with everything in life, there are a few terms and conditions. You can read all those on the 'Refer a friend' page here.
If you've recently had a session with me and would like some 'gift cards' for your family and friends please just send me a message. I'd be happy to pop you some in the post.